Blue and Gold Cancer Angel Painting

This painting has the text of "What Cancer Cannot Do" in various shades of gold over a blue background. The painting was rendered in acrylic. This was painting number two in the series. It was donated (2005) to Berenson Oncology in West Hollywood,CA. The blue color theme is a good image for ovarian cancer support (teal), colon cancer support (royal blue) and prostate cancer support (light blue). The white and gold angel is good for childhood cancer support (gold).
You may right click to copy this image share with friends, family and co-workers. We permit personal use/ non-commercial use of our images as part of goal in helping others to provide inspirational oncology healing support. If you wish to purchase the art, it is available for sale at DonnaBellas Angels at Zazzle.
Click here to read the full text of "What Cancer Cannot Do".
If you would like to request that this angel is sent to someone please visit the Angel Art Request page for details.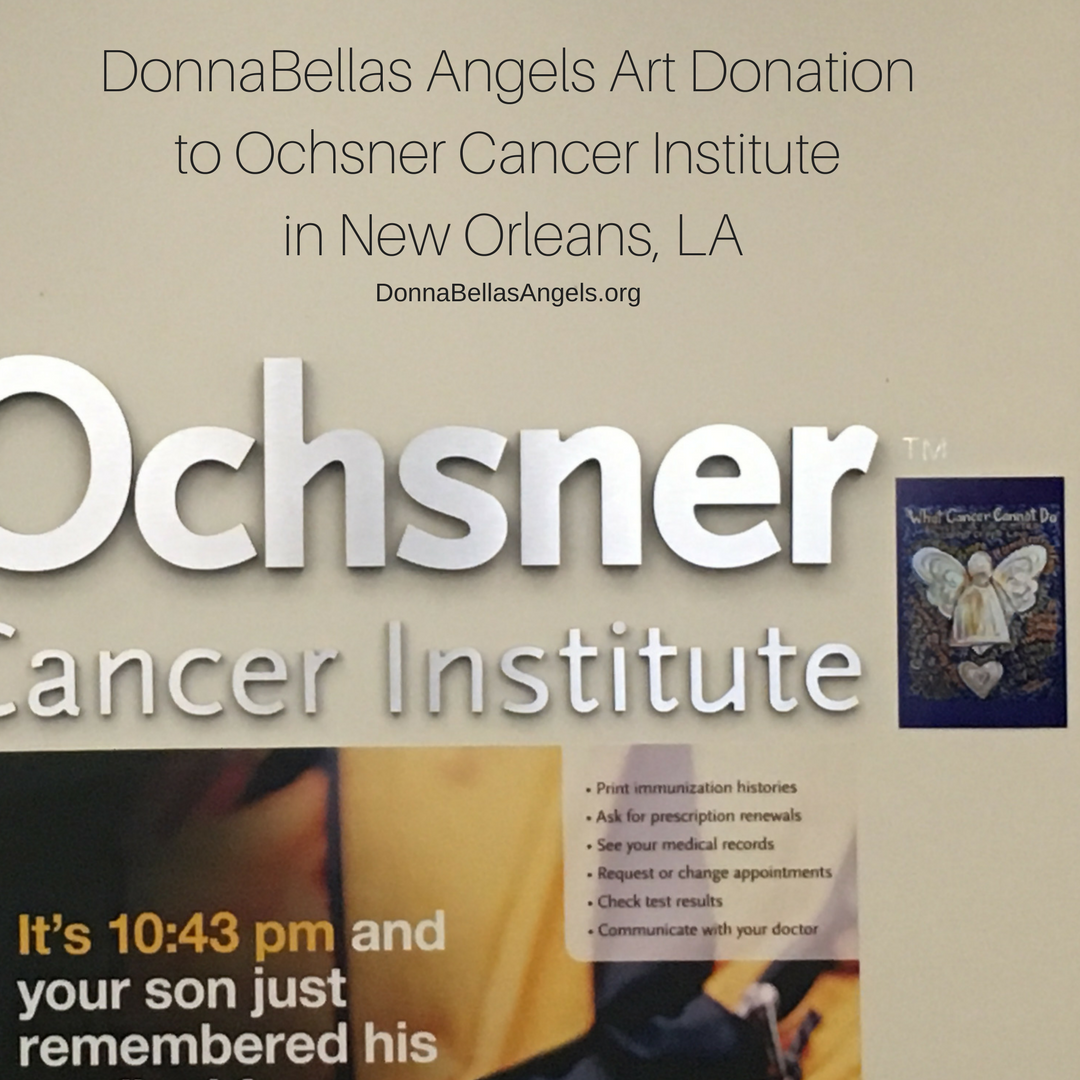 Buy Blue and Gold Cancer Angel products at CafePress
For every product purchased at Cafepress a percentage is donated to DonnaBellas Angels. Cafepress does not allow you to personalize products. Shop from home with the comfort of knowing that your order is backed by a 100% Money Back Guarantee at CafePress. This 30-Day Guarantee gives you plenty of time to check items for color, high-quality, and size for yourself, family and friends. For further details, please see the CafePress website.
Through Zazzle Giving, our organization earns a percentage commission on every sale. If you use our referral links of this website then DonnaBellas Angels will get an additional 7% referral credit for any items that you buy (our store or other vendors.) Please note that you only need to use one referral link from our website for us to get credit at Zazzle for the referred sale. You can customize products with your own personalized text and images using the "Customize It!" button. Thanks for the support!
Follow any of the cancer angel merchandise links below to the store website.